Covert Systems Biology lab at Stanford University created an integrated computational model of a cell, winning notoriety and a spot on the cover of Cell magazine.
We were commissioned to come up with conceptual images to submit for consideration. The winning submission was a photographic combination of chalkboard sketches done by Dr. Covert (note that Cell decided to replace their usual magazine title with our "=cell" rendering):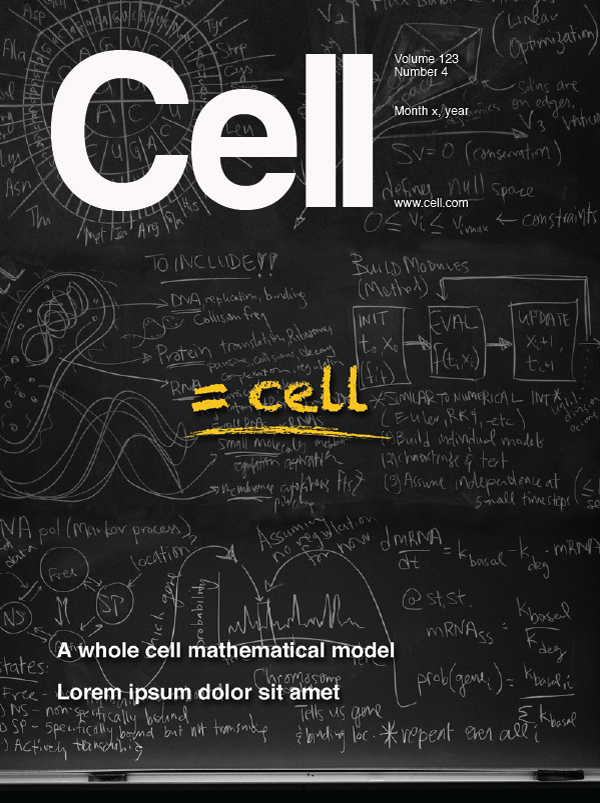 ---
We built a model of a cell using traditional wet lab equipment and computing components.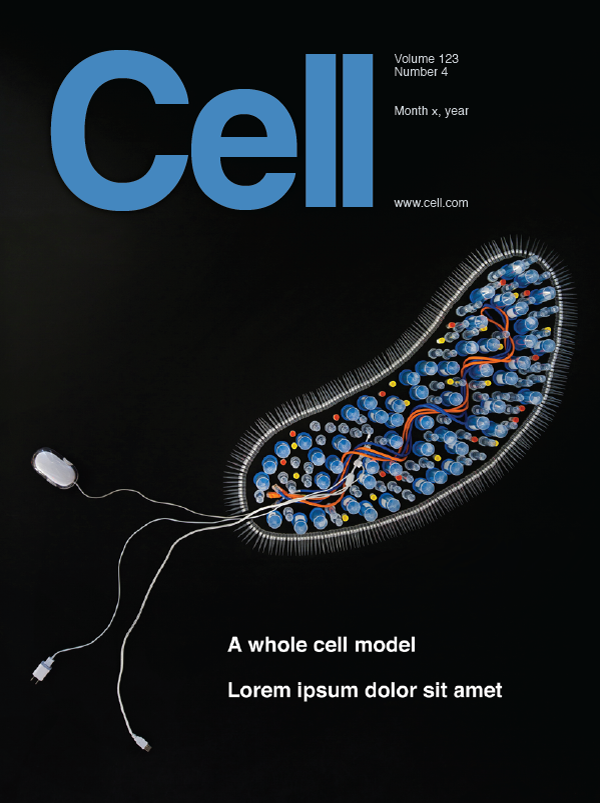 ---
A combination of photo manipulation and digital illustration introduces a cell to his modeled counterpart for the first time: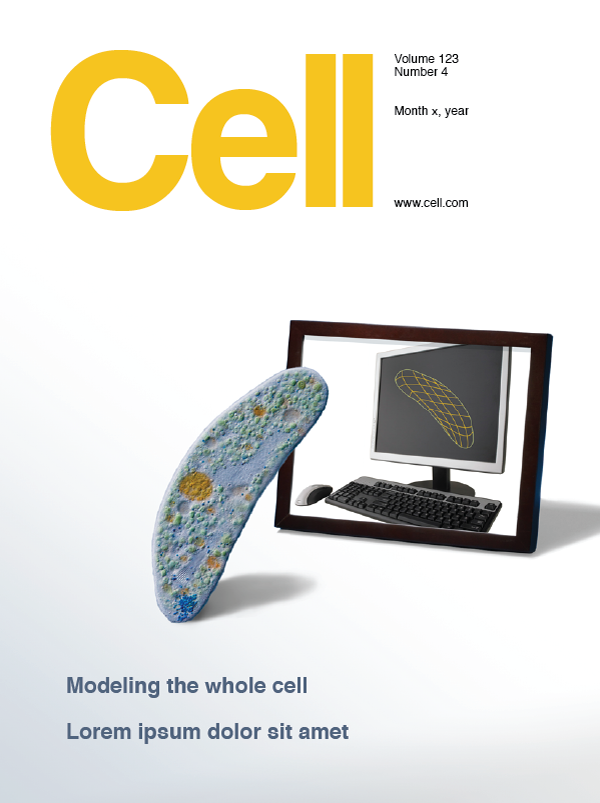 ---
Digital components literally form "Cell", in a field of abstract genetic material: